There are plenty of house extension ideas that can transform your Slough home. Extensions give you the flexibility to create a completely unique space. Like a conservatory, an extension adds entirely new space to your home but does this while also making it feel a natural part of it.
Extensions are often built with brickwork or timber frames (and tiled roofs as well) to complement your home's original build. Thanks to this, you can link your extension to your home's electricity, plumbing and central heating to create a whole new room in your house.
Because of this, your new extension can become just about anything. Whether you want an additional bedroom, office or loft extension, you have flexibility and control. Also, with Aspire Windows, you have that same flexibility and control in designing your extension from top to bottom.
So, with all this choice, what should you do with a new extension? At Aspire Windows, we've been installing extensions in Slough for many years with a variety of different purposes. Together, we can build a unique, bespoke extension that suits your needs and reflects your personality.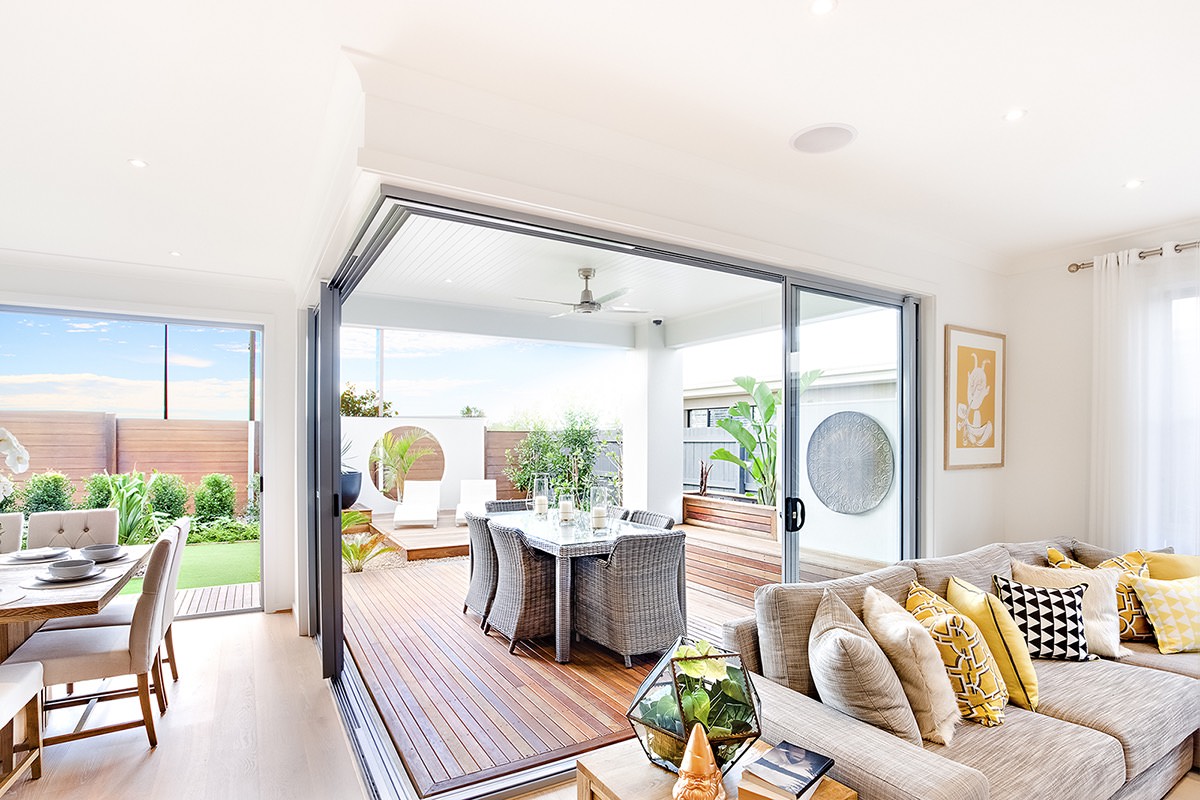 House Extension Sizes
No matter where you want to expand your home, an extension with Aspire Windows can make a real difference. A key strength of extensions is that they can be built anywhere, to any size. They can even be built on top of your home if you want a new loft or attic.
As such, size is key to any of your house extension ideas. Fortunately, you can choose custom dimensions with Aspire Windows so that your new build has a precision fit. Whether you decide to go up, down or out, you can create an extension for anything you need.
Of course, the size of your new extension will affect the overall price. However, these builds are fantastic investments that only become more rewarding the larger they are. With a bigger extension, you'll be able to give your home even more space and even more comfort.
We at Aspire Windows also know that you want to get an investment that's rewarding for a price that suits your budget. That's why we offer a vast array of options that give you the ability to customise your extension to appear even more spacious than it is.
House Extension Windows
A crucial decision to make when it comes to any house extension ideas is your choice of window. Particularly with brickwork and timber frames, your windows need to be a reliable source of light and energy efficiency. Additionally, they should complement your home's stylings too.
At Aspire Windows, we offer some of the most popular windows available on the market to enhance your extension further. All our double glazing has low u-values, has terrific insulation and air and water-tight design. That way, an investment with us guarantees your new build will perform brilliantly.
You could choose a casement window for their outstanding double glazing, a tilt-and-turn window for their insulation and security, or even a sliding sash window for their ventilation and timeless style.
Whether you have a traditional or modern home, there's a window type that will be ideal for you.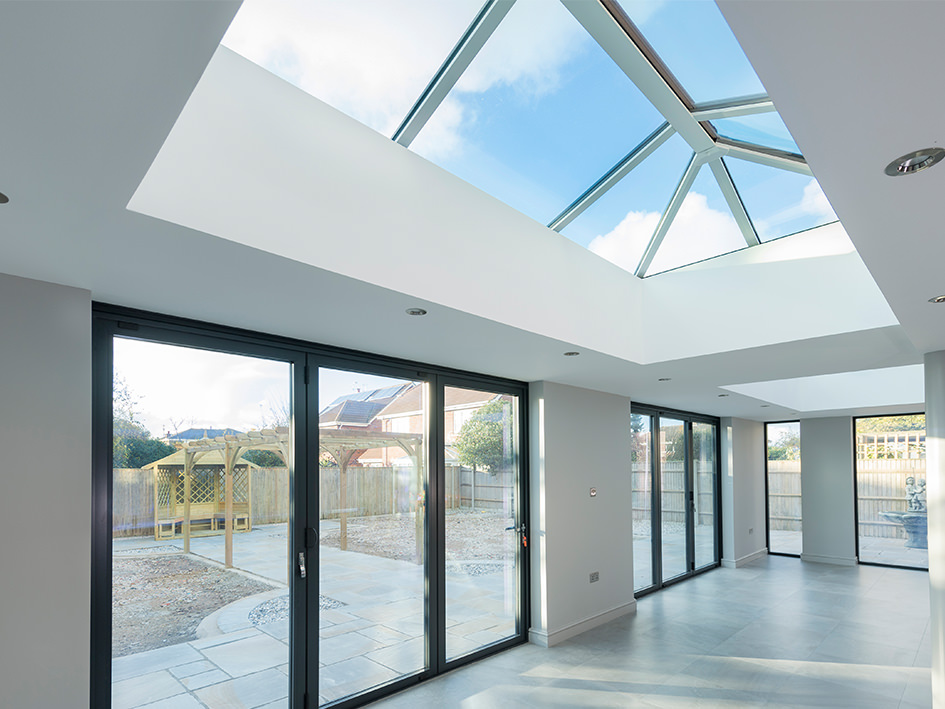 House Extension Doors
Another way of tailoring your new extension to your needs is through your choice of doors. Whether you want a seamless transition from your home to your garden or a stylish separation for your new space, there's an option in Aspire Windows's range for you.
You can enhance our doors with uPVC and aluminium finishes for durability and strength. As well as that, we offer expansive glass panels that provide incredible views and beautiful natural light. 
You could choose French doors for their smooth opening and classiness, patio doors for their elegance and energy saving, or even bi-fold doors for their dramatic design and feeling of space.
No matter what your choice, your doors (and your windows) will help your home harvest energy better. That way, you'll be able to save money on household bills and reduce your carbon footprint as well.
House Extension Design
As well as those larger customisations, you have the freedom to make even the slightest of changes to get your extension right. 
If you want a cosy new bedroom, then you could install underfloor heating and wooden flooring to create a warm paradise. Alternatively, you can create a fresh and relaxing reading room by adding a roof lantern and blinds to give you better control of natural light.
With our online cost calculator, you're in total control of your extension plans. We put the options at your fingertips so you can completely customise your new extension. That way, whatever idea you have, you can make it a reality with Aspire Windows.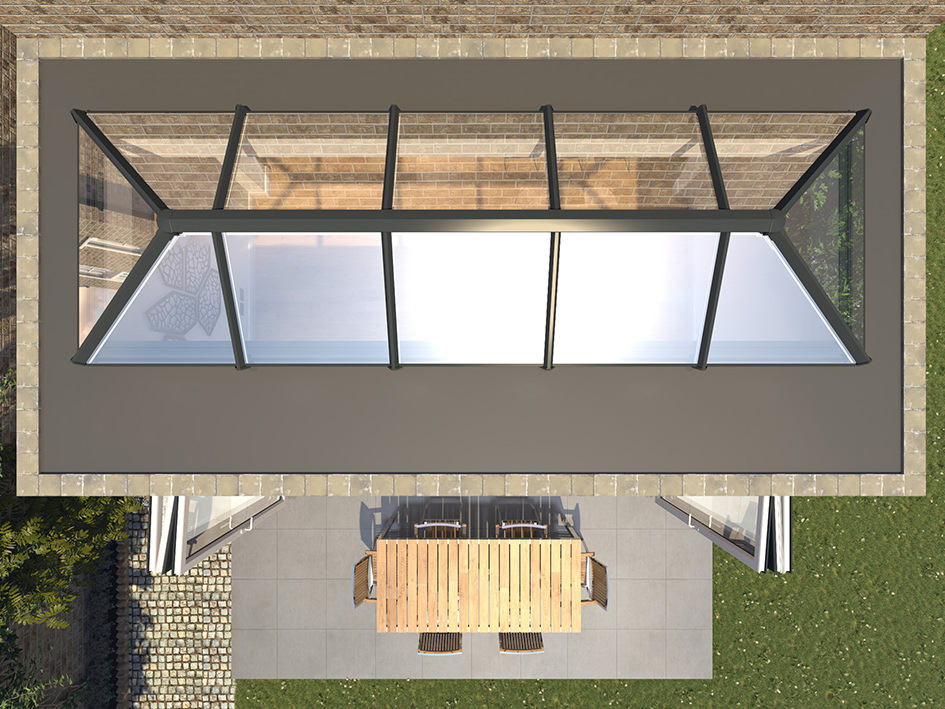 House Extension Ideas Slough Prices
To get prices for any house extension ideas you have for your Slough home, then its easy to get in touch with Aspire Windows. 
You can take advantage of our online cost calculator to get a quote for any design you have. It takes all of your customisations into account and can provide an affordable price instantly.
Alternatively, why not use our online contact form to ask us any questions you have? Our team will get back to you quickly with informed advice on all things house extensions.
Finally, you can always give us a call on 01908366621! You'll hear a friendly voice at the end of the line who'll tell you everything you need to know about house extension ideas. 
So don't hesitate, and get in touch with Aspire Windows today!